The
Theocracy of Trentslavia
 was founded
in 2014 by Trent Parsons on the land known as "The Apartment"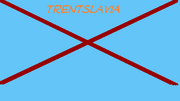 Etymology
Edit
The base word is fairly self explanatory as the founders name is Trent Parsons.The suffix "slavia" is of unknown origin.With theories ranging from him learning about Yugoslavia to putting a random suffix.
This nation was founded in 2014 when former U.S citizen,Trent Parsons,decided he was tired of the ineffective democratic regime that he currently lived in.So he decided to begin his own nation.Eventually,with enough diplomacy and bloodshed,Trentslavia is the amazing nation it is today.
Government & Politics
Edit
The government is an edited form of Monarchy.Where the leader is known as the Daedric Prince.A.k.a the charismatic Trent Parsons.The 2nd in command,the goofy speaker of the house,Theo Parkey.3rd in command is the Supreme Judge,Tony Ruiz.
Law & Order
Edit
All judicial decisions must go through the supreme judge
Foreign Relations
Edit
((INSERT INFORMATION ABOUT THE RELATIONS THAT YOUR MICRONATION HAS WITH OTHER MICRONATIONS))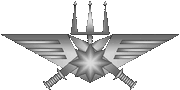 This nation's first official conflict was with the U.S and Cold War 2.Which lead to a breaking point in which Obama allowing this nation to form.Next began WW3 in which we allied with Japan trading Anime and videogames for protection from North Korea and East China.Now Slav soilders defend the Asian borders and support fellow Slavian nations.
Geography & Climate
Edit
((INSERT TEMPERATURE, WEATHER, TERRAIN, LOCATION AND OTHER RELATED INFO HERE))
((INSERT FISCAL INFORMATION, LIKE EXPORTS, IMPORTS, INDUSTRIES, ETC.))
Nothing out of the ordinary,it is a free counrty with little censorship.
Ad blocker interference detected!
Wikia is a free-to-use site that makes money from advertising. We have a modified experience for viewers using ad blockers

Wikia is not accessible if you've made further modifications. Remove the custom ad blocker rule(s) and the page will load as expected.