What's UES?
After colonization of some territories and joining Schalamzaar Empire by some micronations, Emperor Muhammad has decided to found a federation. UES isn't the Schalamzaar Empire , It's just an organization like European Union for Schalamzaarian nations.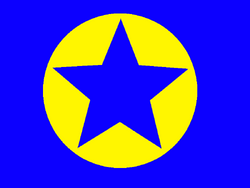 Also, other micronations can join the UES, it will be a colonial/protectorate alliance among them and Schalamzaar
Members
Autonomous and Independent nations
Colonies and Protectorates
Duties
Peacekeeping among Schalamzaarian Nations.
Inform all of nations for wars, etc.
Inform all of nations for economic issues like tax
Deciding about new colonies, Independent and Autonomous parts.
Protection
SRG is protecting UES.