Viadalvian national football team
Viadalci Natijoliale Futball Term

Nickname(s)
The Lions
Association
Viadalvian Football Association
Confederation
AFC
Head coach
Shady Morsi
Captain
TBA
Most Cap
TBA
Top scorer
TBA
Home stadium
TBA
First international
Virtual:
Leylandiistan 2-1 Viadalvia
Biggest win
Virtual:
Viadalvian Hasanistan 0-1 Viadalvia
Biggest defeat
Virtual:
Scotannaea 3-1 Viadalvia
This team represents the Republic of Viadalvia  in football competitions, whether it be virtual or physical, or regional or intermicronational.
During the time of the Salarian Peoples Republic a football team existed, but before long Salaria was disestablished. Viadalvian joined the MWVF World Cup. They played against Leylandiistan (see Leylandiistan Football), however they were defeated 2-1
04/12/2013
2013 MWVF Cup
Schalamzaar Empire
0-1
Viadalvia
06/12/2013
Friendly
Scotannaea
3-1
Viadalvia
External Links
Edit
http://mw.micronation.org/wiki/Salarian_National_Football_Team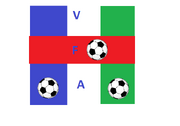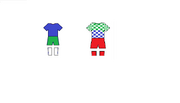 Ad blocker interference detected!
Wikia is a free-to-use site that makes money from advertising. We have a modified experience for viewers using ad blockers

Wikia is not accessible if you've made further modifications. Remove the custom ad blocker rule(s) and the page will load as expected.